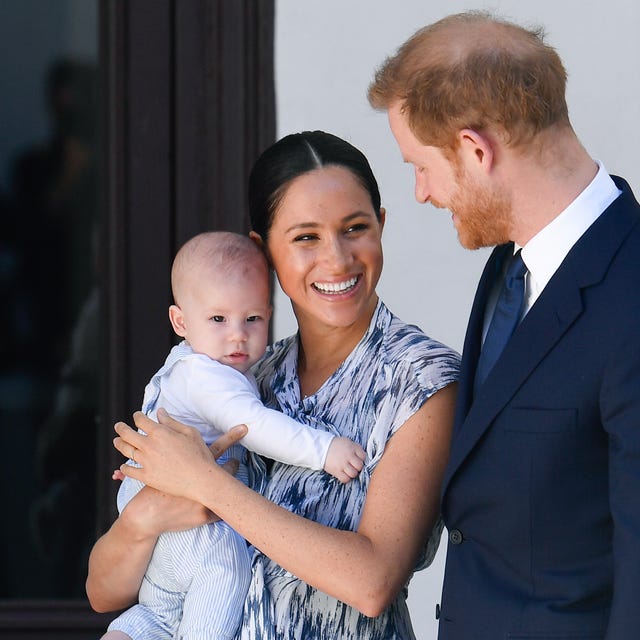 Pool/Samir HusseinGetty Images
Archie Harrison Mountbatten-Windsor may not even be two years old, but he is already a household name. And now, the toddler has made his broadcasting debut on the "Holiday Special" episode of his parents' new podcast series.
Harry and Meghan launched their Archewell Audio podcast on Spotify today with a little help from their 19-month-old son, who joined his parents in wishing everyone a Happy New Year. At the very end of the 35-minute podcast, the couple can be heard speaking with Archie, with Harry telling him about the microphone: "You can speak into it."
"Archie is it fun?" Meghan asked, to which the tot replied "Fun!" Then Harry said "After me. Ready," before the couple led their son as he repeated "Happy…New…Year." "Boom!" Harry ended the podcast by saying as the family laughed.
The sweet family moment followed Harry and Meghan reflecting on the song that was played at the end of their 2018 wedding, "This Little Light of Mine." Harry described it as "a song that means so much to us," and Meghan added, "It was the music that we wanted playing when we started our lives together. Because as we all know, 'darkness cannot drive out darkness, only light can do that.'" Harry concluded, "The message of this song is one we hold so dearly. It's about using the power we each have within us to make this world a better place."