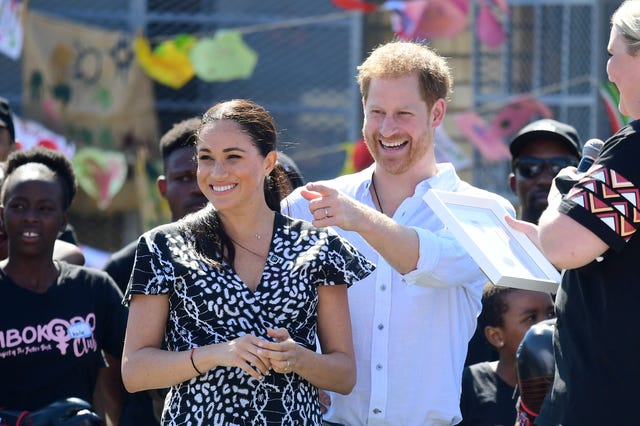 Samir HusseinGetty Images
The Duke and Duchess of Sussex have bought their first home together, relocating to Santa Barbara in California. The couple – who had been temporarily staying at friend Tyler Perry's house in Los Angeles during lockdown – have now officially moved into their first permanent residence since leaving the UK earlier this year.
A representative for the couple has confirmed the news, explaining that Harry, Meghan and Archie have been living in the new property for over a month.
"The Duke and Duchess of Sussex moved into their family home in July of this year," the source said. "They have settled into the quiet privacy of their community since their arrival and hope that this will be respected for their neighbours, as well as for them as a family."
The home is located in Montecito, about two hours north of Los Angeles, which is where Meghan's mother Doria Ragland lives, and is where Meghan grew up. According to Variety, the new home is an impressive Mediterranean-style house, which was built in 2003.
According to the publication, it boasts; a library, gym, separate wet and dry saunas, an elevator, arcade, game room and home theatre, as well as "a detached guesthouse with two bedrooms and bathroom" and "a full-size tennis court, lap-lane swimming pool, and a notably elaborate built-in children's playset". Altogether, the property has nine bedrooms, 16 bathrooms and totals around 19,000 square…