Meghan Markle's estranged half-sister Samantha doesn't have much faith in the marriage between the Duchess of Sussex and Prince Harry.
Samantha has been vocal about her half-sister in recent years, recently speaking out — and providing evidence —  against claims of vast estrangement between the two, which was made by Markle during the former American actress' sit-down interview with Oprah Winfrey.
Now, Samantha, 56, has weighed in on the royals' marriage.
"I see it ending in divorce unless they get extensive counseling and can agree to work on being honest, to work on apologies to everyone that they've damaged in the course of this bowl-in-a-China-shop, two-year spiel," Samantha claimed to TMZ. "Nothing about any of this has been honest."
Reps for Harry and Markle did not immediately respond to Fox News' request for comment.
MEGHAN MARKLE SAYS ESTRANGED FATHER WASN'T TRUTHFUL, BARELY KNOWS HALF-SISTER SAMANTHA
During the Winfrey interview, the Duchess of Sussex, 39, claimed that she hadn't seen her sister in nearly two decades, though Samantha provided Inside Edition with evidence that they spent time together in 2008.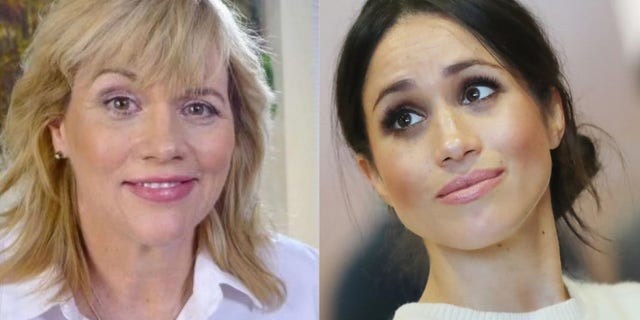 Samantha also spoke to Inside Edition about Markle's claim that she only re-adopted the name "Markle" after…