Meghan Markle may have had one rollercoaster of a year in 2019, but nothing could have prepared her for what awaited her in 2020.
The former American actress, who became the Duchess of Sussex when she married Britain's Prince Harry in May 2018, endured a whirlwind of triumphs and drama this year alongside her husband and their firstborn Archie.
Just days after welcoming the New Year, the couple dropped a bombshell when they announced their exit as prominent roles in Britain's royal family, which was famously coined "Megxit" by the press, a play on Brexit, Britain's departure from the European Union. 
But the story was only beginning for Markle, 39, and Harry, 36, who were determined to control their image after the couple said they endured intrusive media coverage and racism as new parents.
ROYAL FAMILY MEMBERS WILL LIKELY BE APART FOR CHRISTMAS AS CELEBRATIONS REMAIN IN LIMBO: REPORT
Here are 15 ways the House of Sussex rocked 2020:
Taking a Step Back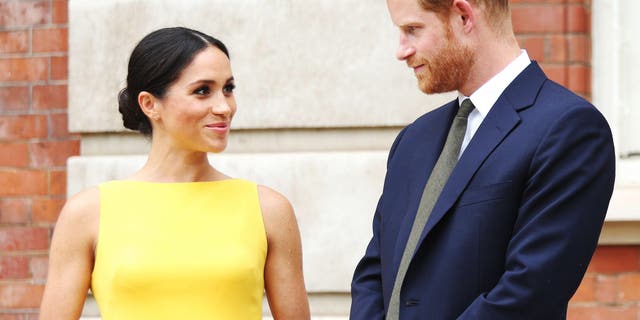 The Duke and Duchess of Sussex kicked off 2020 with a bang when the royal couple announced in early January that they planned "to step back" as senior members of the British royal family. In a statement issued by Buckingham Palace, Markle and Harry revealed they intend to become financially independent while balancing their time between the U.K. and…