EXCLUSIVE: What should have been a joyous time for a new uncle turned out to be a day of annoyance for Prince William.
Royal historian and biographer Robert Lacey told Fox News that the Duke of Cambridge was royally peeved with how Buckingham Palace handled the news that Meghan Markle had gone into labor with her first born Archie. 
On the morning of May 6, 2019, the former American actress, 39, and her husband Prince Harry, 36, welcomed a healthy son. According to Lacey, Archie arrived at 5:26 a.m., allowing the couple and Markle's mother Doria Ragland to return to Windsor undetected.
The palace didn't announce that Markle had gone into labor until Archie was born. And by then, Lacey alleged she, Harry and Ragland were all heading home from the hospital.
KATE MIDDLETON HAS RECEIVED QUEEN ELIZABETH, PRINCE PHILIP'S APPROVAL FOR THIS REASON, ROYAL EXPERT CLAIMS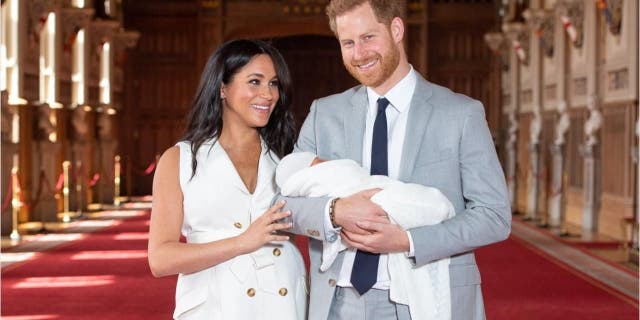 While the Duke and Duchess of Sussex wanted to protect their privacy and arrive home safely, William, 38, was disappointed by the couple's "prima donna maneuvers."
Lacey, who serves as a historical consultant to the hit Netflix series "The Crown," recently released a new book titled "Battle of Brothers: William and Harry–The Inside Story of a Family in Tumult," which examines the relationship and alleged feud between Princess Diana's two sons.
The author, who has…