As close friends of Meghan Markle's continue to rally behind the duchess amid accusations she previously bullied royal staffers, more details are coming to light about how aides viewed Prince Harry during their engagement.
According to a new report, palace staffers who spent time around the Duke and Duchess of Sussex prior to their 2018 royal wedding nicknamed Harry "the hostage."
The nickname was allegedly the result of a tense moment that took place between the couple and staffers, who refused to allow Markle to take the tiara she planned to wear during the wedding with her to a hair appointment, The Telegraph reports, citing sources.
An insider claimed to the outlet that one of Queen Elizabeth II's aides received a rebuke from Harry once he learned Markle's request was denied. The source said the aide "told Harry it was priceless and couldn't suddenly be handed over at short notice," the outlet reports, via The Sun.
CHRISSY TEIGEN DEFENDS MEGHAN MARKLE AMID ROYAL FAMILY RIFT: 'THESE PEOPLE WON'T STOP UNTIL SHE MISCARRIES'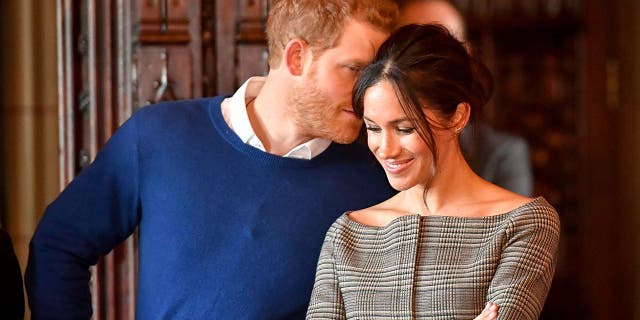 Prince Harry allegedly responded: "What Meghan wants, Meghan gets."
Reps for Prince Harry, Markle and Buckingham Palace did not immediately respond to Fox News' request for comment.
A source went on to claim that Markle allegedly played victim. "She was…