Meghan Markle and Prince Harry have been accused of using their son Archie as "clickbait" after he spoke on their Spotify podcast.
The Duke and Duchess of Sussex released the first episode of Archewell Audio just after Christmas, featuring cameos including from Stacey Abrams, Elton John, Naomi Osaka, James Corden, and Tyler Perry.
However, alongside the celebrity guests was the far more rare appearance of their toddler son, who turns two in May.
Meghan asks "Archie, is it fun?" before the youngster replies "fun."
Harry then helps the toddler say "happy new year," one word at a time, starting by saying: "After me. Ready? Happy."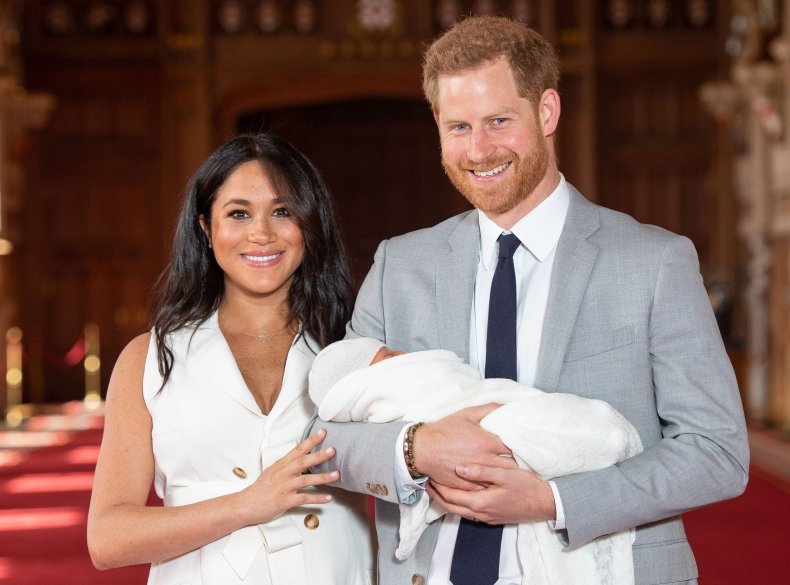 Royal biographer Duncan Larcombe, author of Prince Harry: The Inside Story, told online chat show The Royal Beat: "Because there is money involved, it isn't a charitable thing.
"What a surprise [that] more family silver is out for sale—let's use Archie as clickbait. Maybe [Harry] is going to be the 'billion heir royal.'"
He added: "A year ago they [Harry and Meghan] were saying they want privacy and to bring their child up in peace—codswallop! We now know what it is.
"The evidence is there. It was the biggest royal sellout in the history of the family."
Prince Harry and Meghan have signed multi-year deals with Spotify and…