It has been a whirlwind year for the Duke and Duchess of Sussex. Spending lockdown in their home in Montecito, Santa Barbara, Calif., they've had plenty of time to experiment with food trends (do we think Meghan is fond of whipped coffee?). Now, fans of the royals want to know if Meghan Markle is vegan and how she navigates her healthy eating. 
Is Meghan Markle vegan?
The answer is yes and no. In an interview with BestHealth in 2016, Meghan confirmed that she tried to eat vegan during the week but that french fries were her weakness.
She explained her reasoning, "But of course, when I'm filming, I'm conscious of what I eat. I try to eat vegan during the week and then have a little bit more flexibility with what I dig into on the weekends. But at the same time, it's all about balance."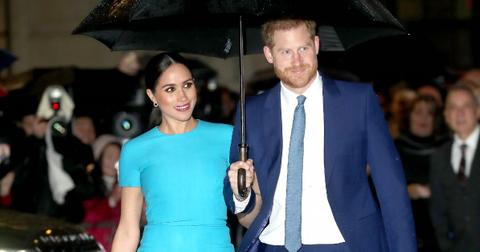 Article continues below advertisement
Meghan also said that her love for food stemmed from hanging around the Married with Children set, where her father was a lighting director. Meghan said her father suggested she help with craft services, where she learned about garnishing and plating. Meghan assisted craft services every day after school for 10 years, which forged a connection between food and happiness.
While Meghan was the guest editor of Vogue to interview Michelle Obama in 2019, she revealed that the menu included chicken tacos, which are not vegan! That said, it's clear that her balanced philosophy is one to which she adheres pretty strongly — which…